Supporters
The NCSCB, Inc. would like to thank our dedicated supporters.
3M
3M is a global innovation company that never stops inventing. Over the years, their innovations have improved daily life for hundreds of millions of people all over the world. 3M has made driving at night easier, made buildings safer and made consumer electronics lighter, less energy-intensive and less harmful to the environment. They even helped put a man on the moon. Every day at 3M, one idea always leads to the next, igniting momentum to make progress possible around the world.
ABB Installation Products
ABB Installation Products offers a full range of technologies across the electrical value chain from substation to the point of consumption, enabling safer more reliable power flow. ABB provides digital and connected innovations to improve the reliability and efficiency for low- and medium-voltage electrical installations.
Elastimold

Elastimold® is the most complete package for managing underground cable connections in the industry and now includes underground switchgear and overhead reclosers.
Hubbell Power Systems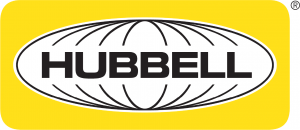 Hubbell Power Systems, Inc. (HPS) manufactures a wide variety of transmission, distribution, substation, OEM and telecommunications products used by utilities. In addition, HPS products are used in the residential construction, transportation, gas and water industries. Products include construction and switching products, tools, insulators, arresters, pole line hardware, cable accessories, test equipment, transformer bushings and polymer precast enclosures and equipment pads.
Independent Electrical Contractors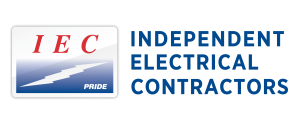 Independent Electrical Contractors (IEC) is a nonprofit trade association federation with 53 educational campuses and affiliate local chapters across the country. IEC represents more than 3,600 member businesses that employ over 100,000 electrical and systems workers throughout the United States. The association educates nearly 16,000 electricians and systems professionals each year through world-class training programs.
Milwaukee

Since the company began in 1924, Milwaukee Tool has led the industry in both durability and performance. With an unwavering commitment to the trades, Milwaukee continues to lead with a focus on providing innovative, trade-specific solutions. Whether it is through their leadership in LITHIUM-ION technology, as seen in the M12™, M18™ & M28™ Systems, time-saving accessories or innovative hand tool products, Milwaukee is dedicated to delivering a steady stream of advanced solutions for the trades that offer increased productivity and unmatched durability.
Prysmian Cables and Systems
Prysmian's product portfolio includes both aerial and underground medium-voltage cable systems (including all types of network components) for the connection of industrial and/or residential buildings to the primary distribution network, alongside low-voltage cable systems for power distribution and cabling to buildings. They are the world leader in high-technology cables and systems for energy and telecommunications. The Prysmian Group is a truly global company with subsidiaries in 50 countries, 91 plants, 17 research & development centers and about 20,000 employees.
Southwire

As one of the leading manufacturers of wire and cable used in the transmission and distribution of electricity, Southwire delivers power to millions of people around the world. Southwire is committed to developing innovative systems and solutions, exercising environmental stewardship and enhancing the well-being of their communities.